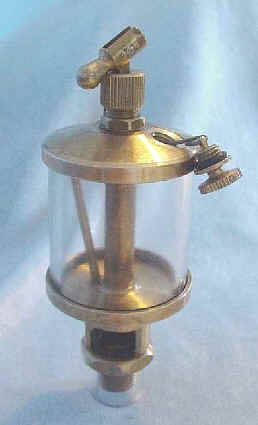 This model lubricates in drip zones in overpressure. The small tube visible in the zone out of glass balances the pressure of the glass tank and that of the base and thus with the zone to be lubricated.
Overpressure imposes a perfect sealing. It is obtained by O rings on the stopper, the regulating axis of drip and the contacts glass/brass.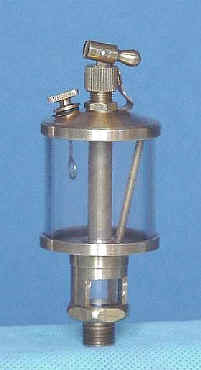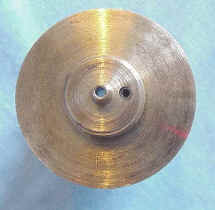 Bottom vue of the base .
The departure of the tube of balancing pressures is located on the right opening of flow.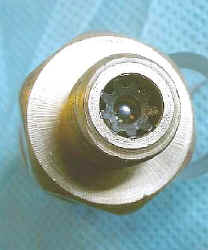 Bottom vue of the lubricant
A ball located in the zone of the foot is used as valve at the time of the filling.